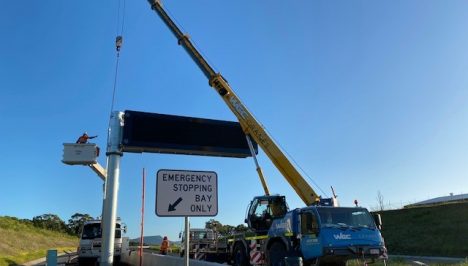 VMS Albion Park Bypass
April 4, 2021 4:16 pm
Fulton Hogan engages AEI to design, manufacture, Install and commission 4 x VMS including Structures and 27 x ITS cabinets consisting of specialty equipment for the Albion Park project.
The Cabinets were all backed up by UPS with up to 7 days autonomy of all Cisco networks switches for both Node and ITS Equipment, VDS and VSC equipment were also installed to the latest RMS Specifications.
The project has been challenging, with no real design of the ITS cabinets, AEI has designed the cabinets with limited information and in the process received RMS TYPE Approval for both Single Skin and Double Skin Enclosures.