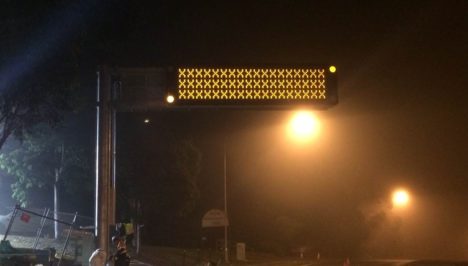 VMS Installation Baulkham Hills
June 24, 2017 5:38 pm
AEI has completed the relocation of a VMS, Structure and ITS field cabinet on Windsor Rd, Baulkham Hills.
The project entailed, Surveying the site, Traffic Control, VMS piling, excavation, the installation of ragbolts and cage, concrete footings, concrete maintenance platform, electrical pits and wiring of power and communications, retaining wall, landscaping, hand railing, as well as installing the relocated buy gabapentin VMS, Structure and ITS Cabinet.
AEI was able to install the Structure, VMS and ITS cabinet and commission the site all in the 1 night with TMC – RMS Traffic Management Centre,  keeping our Client happy and saving them time by not having to return to site.