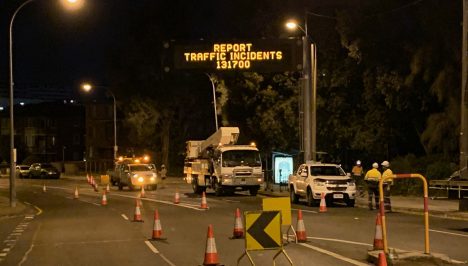 VMS Renewals RMS
December 3, 2019 10:03 am
AEI completes another successful VMS renewal project for RMS.
The project included the structural assessment, structural analysis and assurance certification of remaining life of all structures.
Design of 6 custom built VMS to fit existing RMS structures, manufacture and installation of new VMS and Roadside Cabinets to replace existing end of life VMS.
Replacement of all Structural bolt assy and correct tensioning methods to ensure the structures are safe for the remainder of life.
Commissioning and handing back to RMS all on the night of installation.